04/25/2018 / By News Editors
---
President Donald Trump's most intransigent primary opponent has become the first to openly endorse Trump's bid for reelection in 2020.
(Article by Tyler Durden republished from ZeroHedge.com)
Despite Trump spreading rumors that Cruz's father Rafael Cruz was somehow involved in the assassination of John F Kennedy, Cruz told Rebecca Mansour and Joel Pollak during an interview on Breitbart News Tonight that he would support the president during his reelection campaign.
Cruz replied, "I certainly assume so. I was supportive of and campaigned for President Trump in 2016, and I am very encouraged with the substantive policy victories we are getting, whether it is an historic tax cut bill, whether it is regulatory reform that's unleashing jobs, whether it is repealing the Obamacare individual mandate – which I led the fight to do in the United States Senate – whether it is nominating and confirming strong constitutionalists to the courts. On all of those fights I've been working to lead the battle. I'm content to continue working to lead that battle and defend our freedoms and defend the Constitution."
Cruz initially refused to endorse Trump after Trump defeated Cruz and every other Republican candidate during a historically bruising primary race. Later, Republican convention attendees booed Cruz during his speech at the Republican National Convention in Cleveland, Ohio, when he encouraged the audience to "vote your conscience." before ultimately endorsing Trump and stumping on his behalf during the final months of the campaign.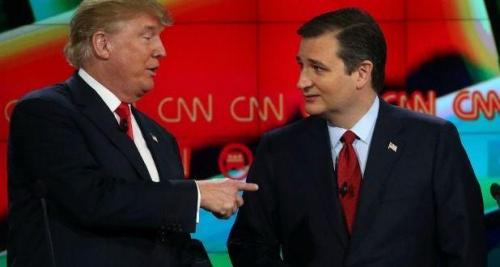 Of course, Cruz devoted a few minutes to encouraging Texans to come out and support him during his race against Democratic Rep. Beto O'Rourke for Cruz's Senate seat. A recent Quinnipiac poll had Cruz leading his opponent by a mere three points – placing him within the margin of error.
Since Trump's inauguration, Cruz has supported his political agenda, including passing tax cuts, eliminating the Obamacare individual mandate and confirming Neil Gorsuch for the Supreme Court.
Last month, Trump unveiled his 2020 campaign slogan during a rally in Pennsylvania: "Keep America Great".
We now wait to hear from Marco Rubio and Jeb Bush on whether they too will kiss the ring of the candidate who vanquished them and effectively ended their ambitions for higher office.
Read more at: ZeroHedge.com
Submit a correction >>